Vintage Living room Retro Furniture
Buy Online from Vintage Living room Retro Furniture It is now easy www.Thecrazyfifties.es Since we are experts in furnishing both American-style restaurants of the 50s and the homes of our most demanding clients.
In this category we will show you a series of options to furnish your living room if it is the home. But you could also include a set to furnish an original waiting room.
The versatility of our catalog will make it adapt perfectly to the space you prefer, providing a lot of style and color. Thanks to our 7 color palette, we are sure to find the ideal one for you
We prepare budgets without obligation and we help you with the plans if you need it, so that you have the retro Salon, Salon dining room or reception you always dreamed. Here are the Sofas and Vintage armchairs available in different colors and finishes. Bet on quality and originality, bet on www.TheCrazyFifties.es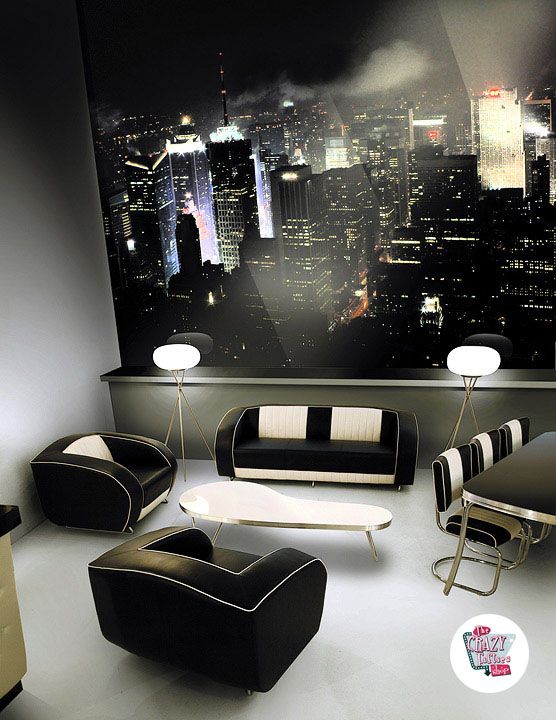 At Thecrazyfifties.es we offer so much Retro American Diner Furniture for industry hostelry to use and enjoy at home (as an individual) Retro American Diner sofas, Retro American Diner Chairs, Retro American Coffee Table, American retro diner chairs, Retro American Diner Booths, Retro American Diner Tables y Retro American Diner BarStools. In addition to our catalog you can find all kinds of supplements decor.