Figures Famous Decoration
We present our collection of Figures Famous DecorationIn this category we have figures of famous singers period as the Beatles o Elvis Presley, Better known as the king «The King»Or the mythical actress Marilyn Monroe, To other great figures such as celluloid The Blues Brothers o The Godfather.
These figures are ideal for the thematic decoration of bars and restaurants, as well as a publicity claim for any type of business, since its large dimensions invite the passer-by to stand and take a picture with them, and we all know that these photos usually end in Social networks so your business will go indirectly to get publicity on those networks.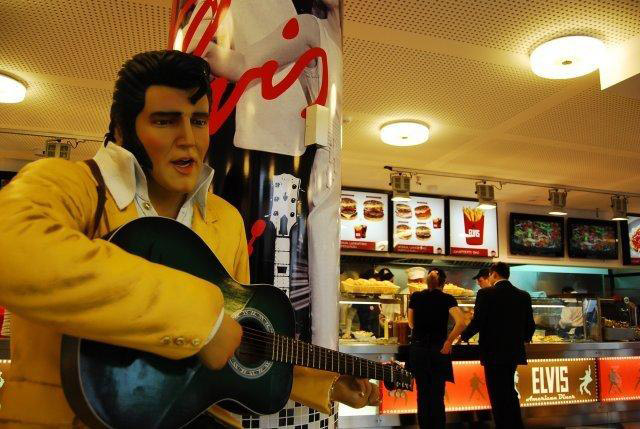 We also have another category called Figures Themed Fantasy where you can find famous characters such as R2D2 or C3PO from the "Star Wars Movie" or Mickey Mouse, Olivia, Popeye, from Cartoons to the Donkey King mitigation of the 80's video games.
The Crazy Fifties has the support of the largest central 2 in Europe in terms of figures and theme decoration, so we can supply virtually any type of figure regardless of the decade of the 50's, such as eg Egyptian decoration , western or even dinosaurs to real size if í required it.