Benefit Cosmetics Boi-ing Cakeless Concealer
On October 1, the presentation of the Brow styler next to the one of the Boi-ing Cakeless Concealer de Benefit Cosmetics Spain by The trunk of the Piqué, company specialized in marketing, advertising and events.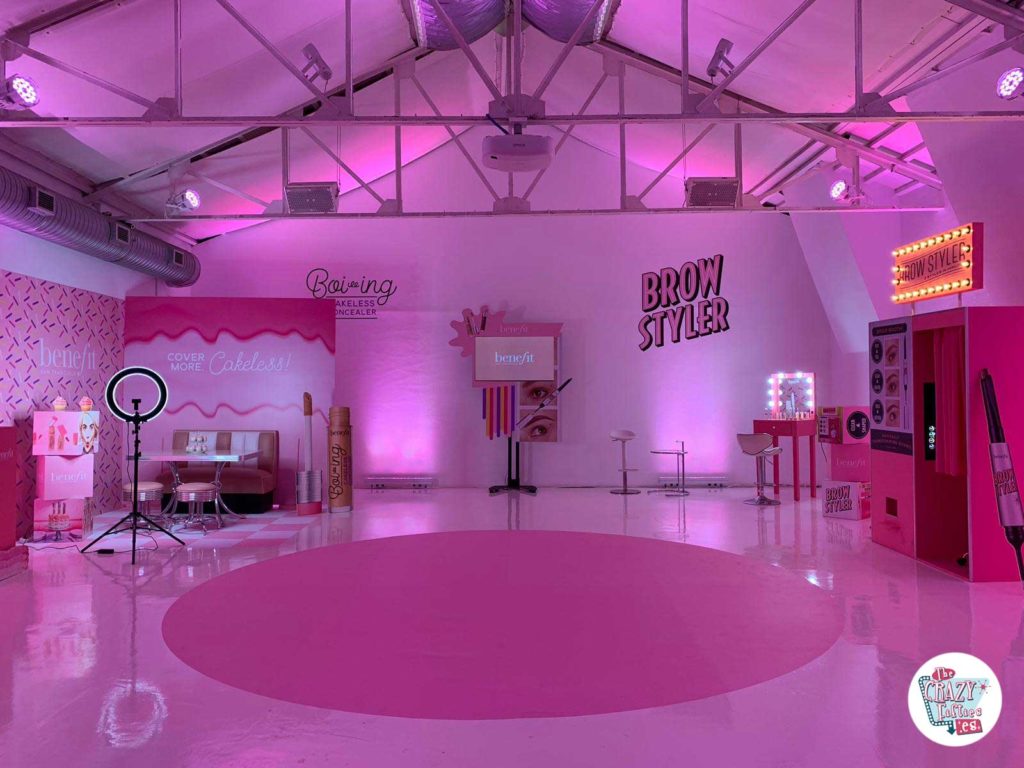 For the presentation of the new High coverage liquid concealer (Boi-ing Cakeless Concealer) the company in charge of the event (The trunk of the pique) He did not hesitate to contact us to count on our collaboration, since the furniture and colors represented exactly the product and the image of Benefit Cosmetics.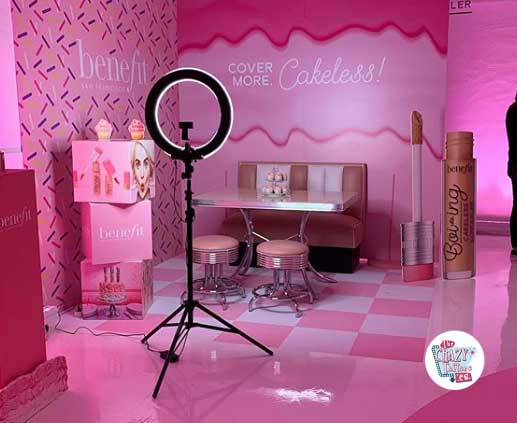 This time they decided on a HW120 Bank dustyrose a Retro American Diner Table TO36 Antique White Oxide and a couple of Retro American Diner Bar Stools BS2848 also in Dusty Rose finish, all on a white and pink checkerboard floor.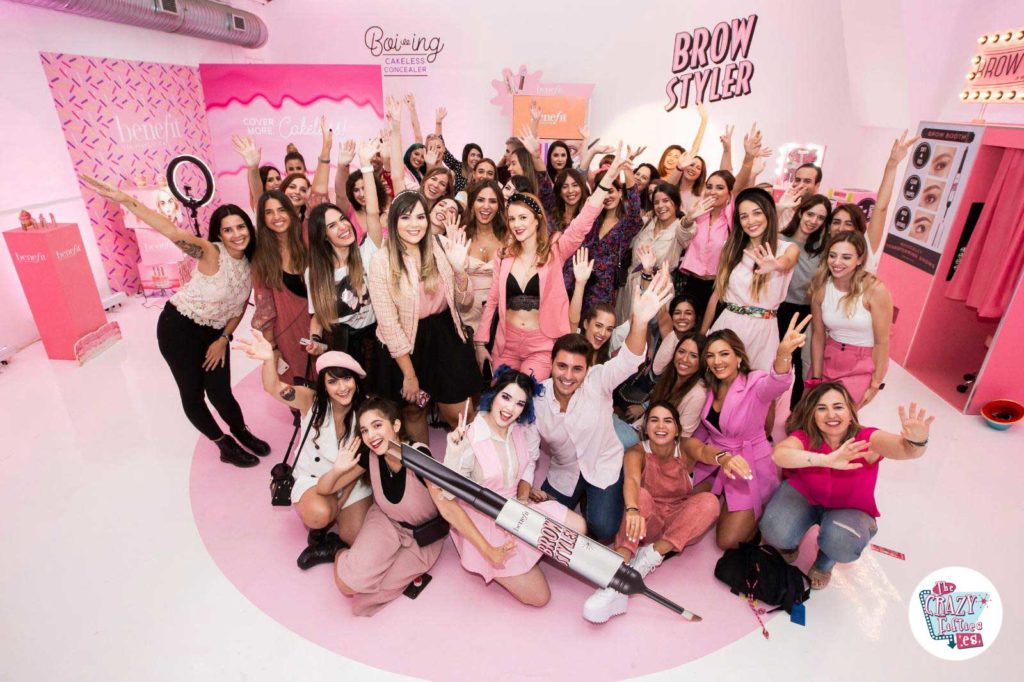 From The Crazy Fifties we want to thank both Benefit Cosmetics Spain and the Piqué trunk for giving us the opportunity to work with them and to be able to show these images to all our customers, once again Thank you !.