Barber Shop
Among 1920 and 1960, the Barber Shops became the place of worship for the quintessential male gender was the meeting place where friends gather to chat and Recreation. This golden age of Barber Shops He left a series of accessories and items today, with the new fever retro world are returning to acquire prominence largely as retro decor items u vintage decorative objects.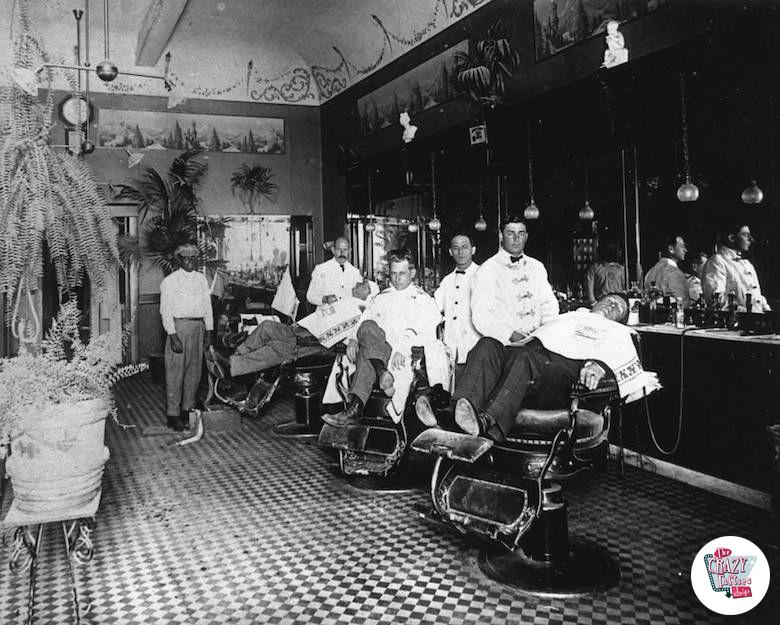 The origins of the Barber Shops They date back to ancient Egypt, where remains of the first razors, dated to around 3500 BC, have been found. Both in Egyptian culture, as in many others such as Roman or Greek, the barbers they were individuals with a great specific weight in society, performing even in some cultures, from religious ceremonies such as baptisms to exorcisms to drive away bad spirits, since it was common in some tribes the belief that evil spirits could use their hair as a gateway to get into people's bodies.
In the Middle Ages such venues also had a significant relevance in male society and as have the historical records, it is at this time that arise origins of one of the most iconic and items representative of the Barber Shops in the years 50, Barber Poles o Barber poles, Who devote an entire article to go deeper. At this time it was common for Barbers undertake surgeries to their customers as well as indentations, dental extractions or minor cures. This practice saw increased due to the ban during the Lateran council of 1123 the practice of any activity related to medicine clerics. Also note that during this time, France was formed in the first guild of barbers. Years later, in 1308, it was the Worshipful Company of Barbers, directed by Richard Le Barbour, who once a month visited and supervised the barbershops authorized by the union.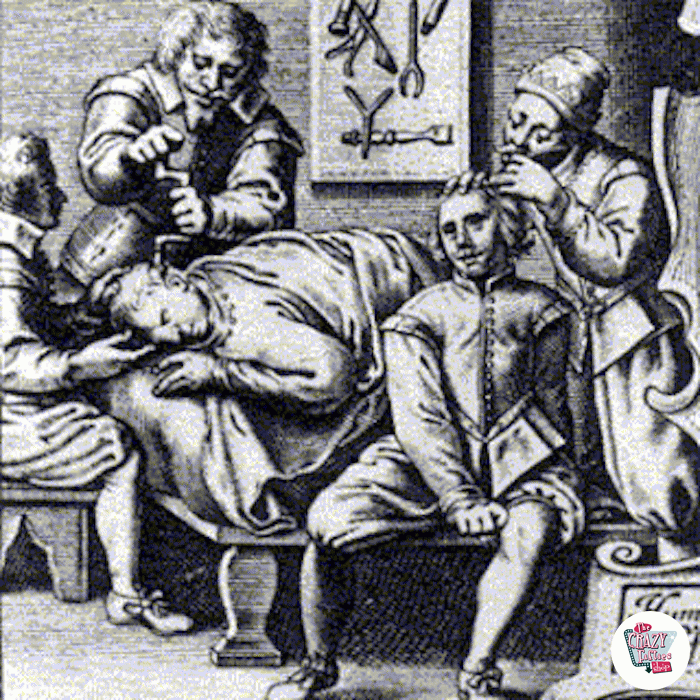 Up to half of the fifteenth century, the Barbers continued to perform surgeries and any cures but would 1450 Year when the Parliament of England would decide that the activity of these professionals should be restricted to bloodletting, or cut and cures under care hair, with any offense other medical practice. Finally, 1750 and decision of King George II of England, corporations and Barbers surgeons who worked together so far, being must separate the functions of the Barbers limited to cutting and hair styling. From this moment the figure of Barbero lost social position.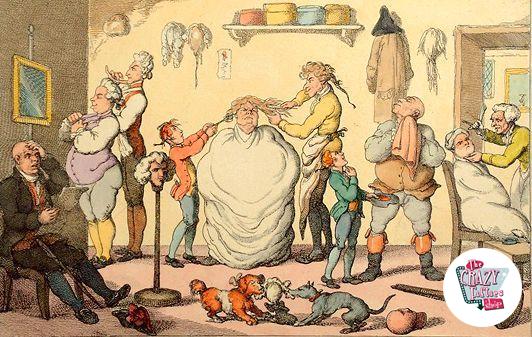 Taking a leap in time, we see this kind of places were becoming more sophisticated and are starting to show the technological innovations and advances in manufacturing processes up to the first reclining barber chair with footstool, patented 1878 by the company Archer de Saint Louis. such chairs Barbero, were quickly appear sophisticated until the first chair that rose and fell mechanically on new chairs were appearing with new improvements, but this also left for another article that talk exclusively on Barber Chairs.

Currently, the Barber Shops they have ceased to be a place of worship for man or a meeting point, due among other things to the "rush" with which they force us to live the vicissitudes of everyday life, although being faithful to the truth, it is increasingly greater the number of Barbers seeking to return to the golden age of Barbers Decorative level at least, so we can find nowadays with such establishments as representative elements as Retro Barber Poles o Barber Chairs Retro, As that can be achieved in The Crazy Fifties Spain. So if you're walking down the street and you meet a Barber Pole in the facade of a Barber, make a stop along the way, sit back and let yourself be pampered in one of these great professionals who have accompanied us throughout our history.