Pere's retro dining room
We present the Pere's retro dining room, That will undoubtedly make more than one of us long teeth and it is that honestly between the wooden floor and that bright glass, won't you tell me that you do not want a hot coffee or a good cup of chocolate?
Well, let's get down to work and reel off this set.
To complete this beautiful corner, Pere decided on a couple of American Banks Simple American Banks 120 cm (for 2 people per bench) in turquoise finish with a TO22W table Antique White Oxide and presiding over said table a chair CO25 also in a turquoise finish, with a total capacity of up to 5 people (4 people for meals with cutlery or 5 people without cutlery).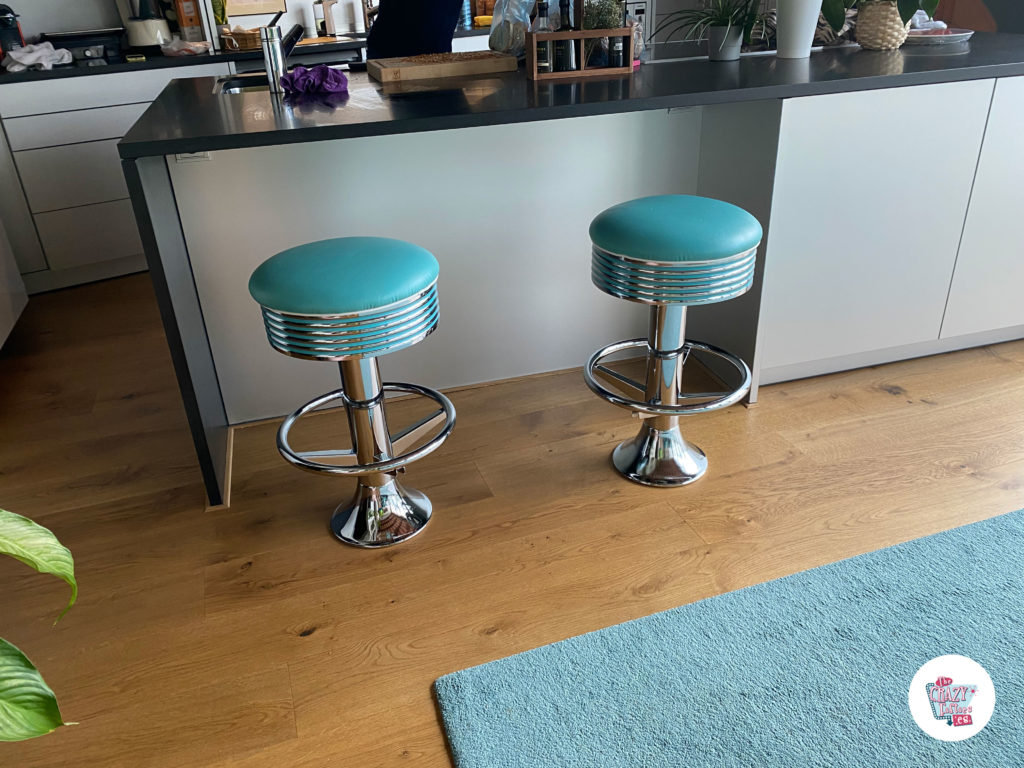 In the kitchen section a bar counter was installed American style but 90 cm (countertop height) instead of the standard 103 cm bar counter. It is true that for these specific heights we have the stools BS4866 y BS2966 66 cm tall, but this time they opted for elegant stools with footrest BS27FR 77 cm (also in a turquoise finish) which were lowered by 11 cm (by the customer) to adapt them to the bar counter, with an excellent result.